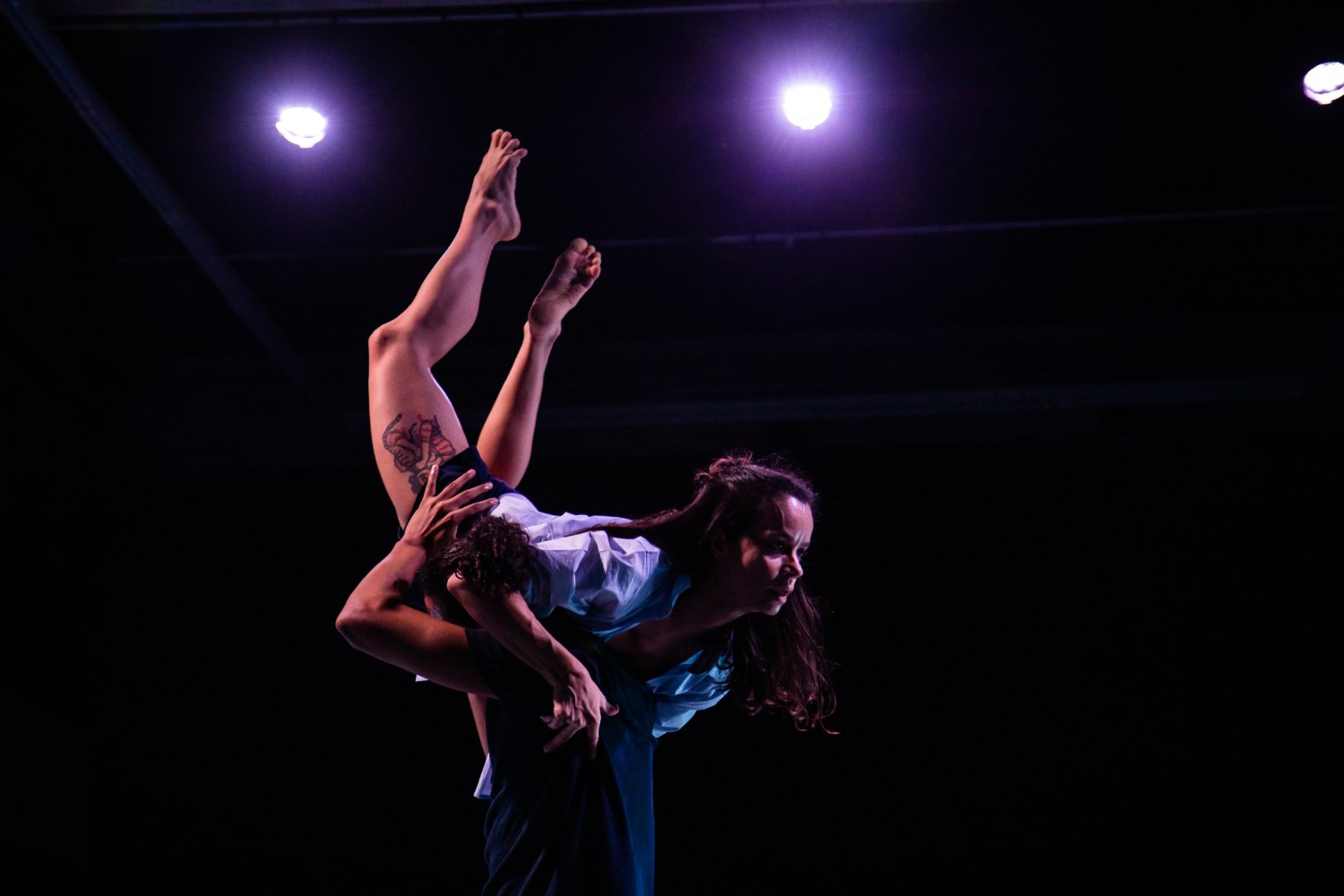 COCO

Contemporary Dance Company of Panama
Seeks to crystallize a path towards the employability and formalization of the work of the scenic artist. In this new stage of consolidation, COCO is incorporated as the resident company of Fundación Espacio Creativo (FEC), positioning itself as a platform for creation and innovation in the regional contemporary dance scene.
See creations
FEC, founded by Analida Galindo and Marlyn Attie, has been working since 2013 in the education and artistic creation of contemporary dance projects in Panama, through the Enlaces Program, the Sandbox project, and COCO. Contemporary dance has the unique ability to reach people viscerally, energetically and poetically, in a primitive and sophisticated way, using the universal language of movement.
COCO, under the direction of Marlyn Attie, has 8 local dancers: Angel Adames, Aleksandra Chakarova, Carolina Figueiredo, Paulina León, Carla Mabel Lozano, Joameth Manzane, Adrian Morales, and Ida María Obediente.
Through interdisciplinary collaborations, it seeks to strengthen the capacity for innovation and experimentation among the professionals that make up the company, with a view to democratizing the cultural offer, strengthening the quality and variety of content.
Since its creation, COCO has produced a varied repertoire, enhanced the product of research and experimentation, that reflects on the local and regional reality and social history.
Our Impact in 2019
PROFESSIONALS PROGRAMS
28
PRESENTATIONS
16 developed with professional dancers 12 developed with young cast
9
INTERNATIONAL WORKSHOPS
158 Hours of workshops with international professionals y 38 Hours of workshops with national professionals.
3
DANCE-VIDEO PRESENTATIONS
Made during 2019
1
ARTISTIC AND EDUCATIONAL TOUR ALL OVER THE COUNTRY
To the provinces of La Chorrera, Darién, Chitré, Colón y Santiago
1
FIRST CYCLE OF TAE CONFERENCE
First conference dedicated to contemporary dance and performing arts.
7516
BENEFITED PUBLIC
Attendees to our presentations.