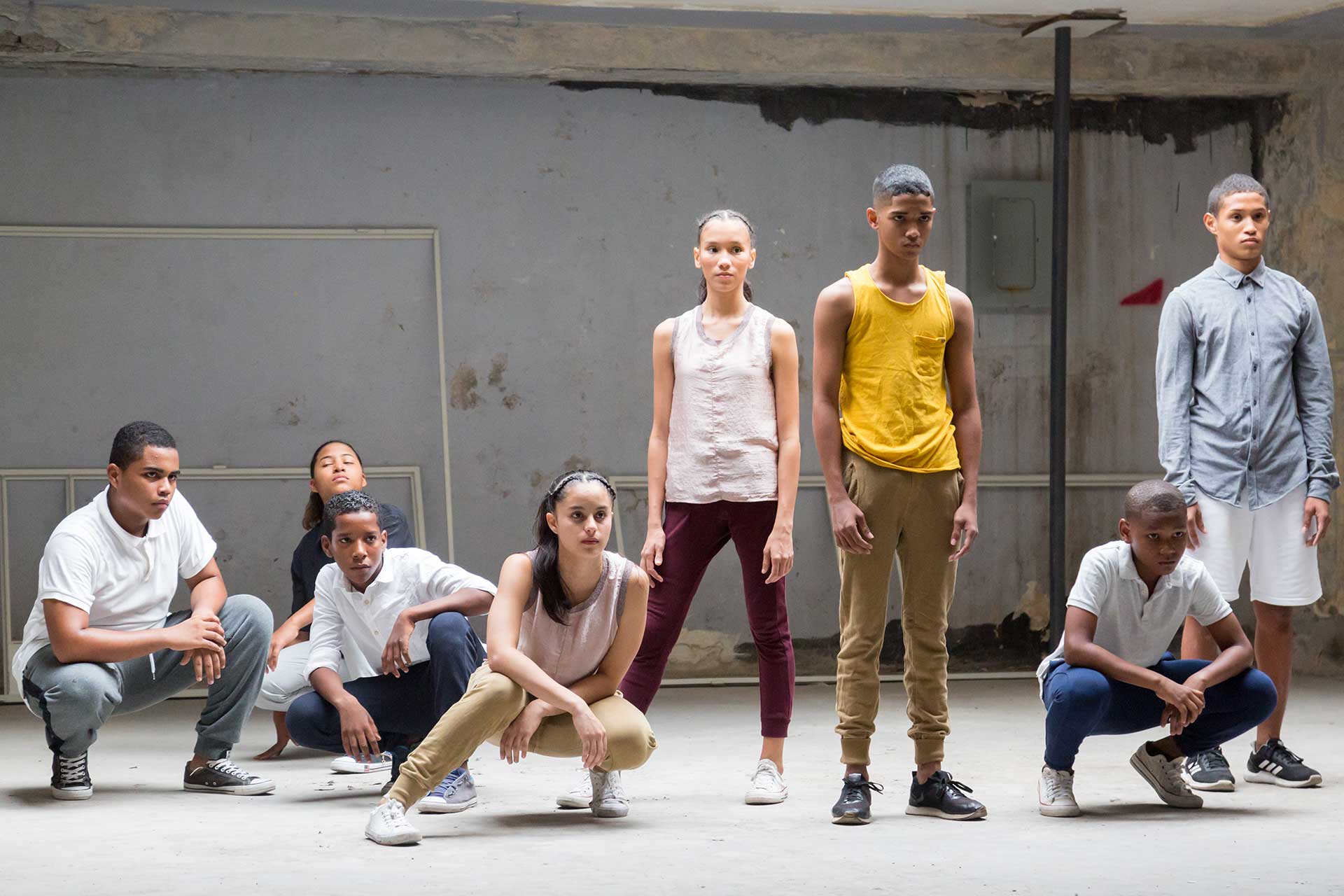 We transform the lives of kids and young adults in socio-economic hardships through the practice of contemporary dance, the strengthening of their academic performance, and psychological and familial support. These will permit them to better their quality of life and become agents of change and responsible citizens.
Do you want to collaborate?
Enlaces was born in 2010 with the mission of transforming the lives of children and adolescents in socio-economical hardships, which guides them to develop their artistic potential through contemporary dance.
In the last 10 years, the program has grown and evolved together with the children and adolescents. We currently accompany children and adolescents between the ages of 7 and 17 in a sustained manner to discover tools for personal care, emotional development and social skills while being strengthened artistically and academically.
Enlaces works from a bonding and restorative approach, and finds its main partner for change in the families. Together with families, partners, donors and the community, we strengthen skills that allow students to improve their quality of life and build a responsible life project.
Enlaces gives the students a safe environment where they can learn to respect others, respect their bodies and ideas through art. At the same time, the students can grow their knowledge of the local and regional culture through the education provided to become the generation at the forefront of social change through art.
2021 Impact
ART IS OUR TOOL OF TRANSFORMATION
350
Boys, Girls, and Adolescents
Impacted annually by the program
2500
Youths
Impacted by the program
16
Scholarships
Artistic scholarships in Academia de Danzas Steps
9
Scholarships
for primary or secondary studies in particular schools
13
Years
of uninterrupted work
4
Modes
Education Program, Contemporary Dance, Psychosocial Attention
25
Opportunities
of international artistic training in 7 countries
See Annual report
11877
PEOPLE IMPACTED AS A PUBLIC THROUGH DIGITAL CHANNELS
Most of the residents of the communities that surround the Historic Center of Panama City, especially children and adolescents, live in multidimensional poverty, and are excluded from the processes of economic and social development that transcend beyond the borders of their neighborhoods.
From an early age, these people have a disadvantage due to their lack of economic stability, income, education or other needs, which allows them to better their lives. These risk factors are the major cause of an unhealthy lifestyle and low self-esteem, which generates waves of violence for the family and the community.
Enlaces uses a methodology that combines dance, education and emotional development as preventive tools that impacts the lives of more than 400 boys, girls and adolescents annually, opening opportunities for their integral development, for the development of life skills, for access to higher education and insertion in the productive system.