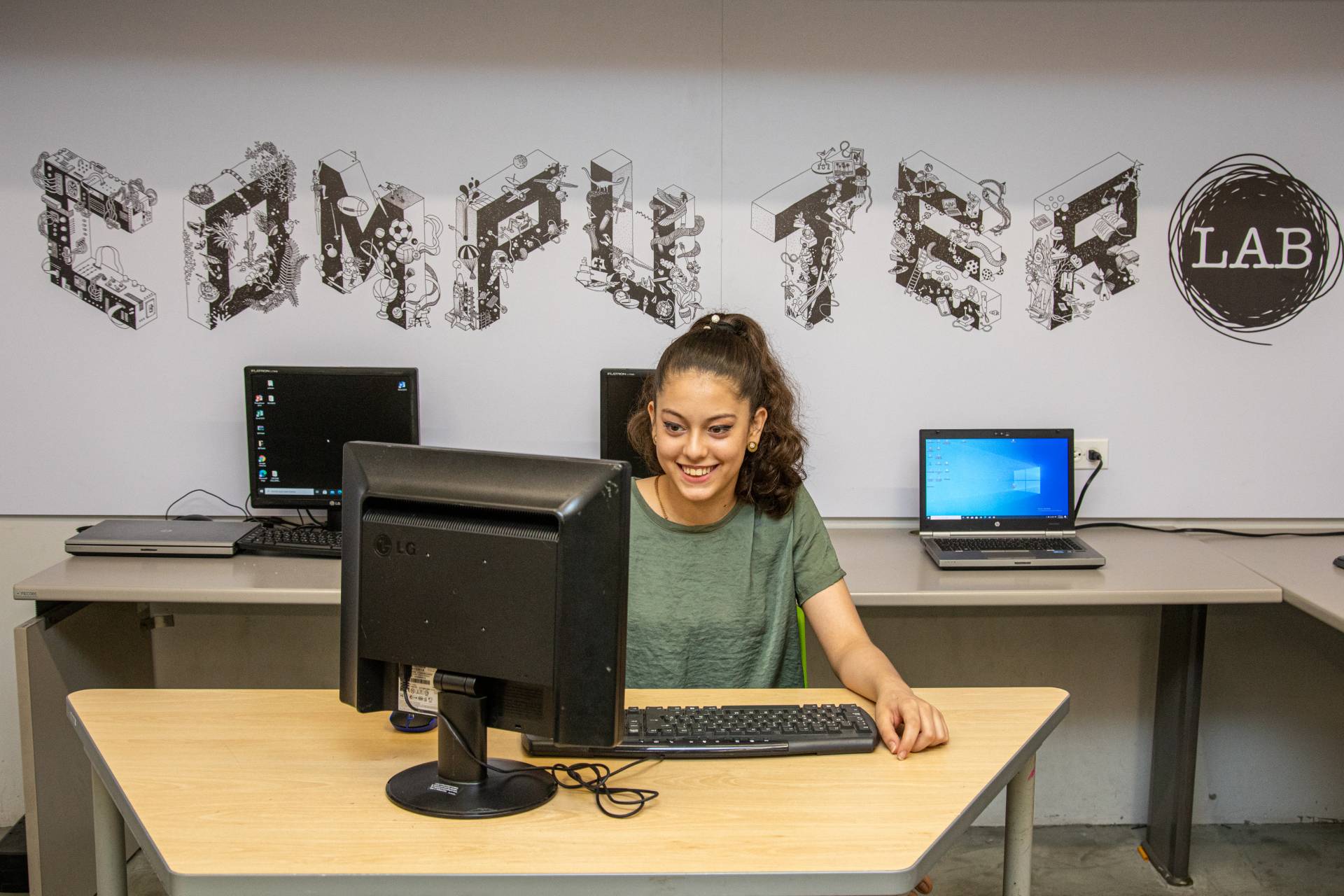 Educational
Training
Sandbox Program
The SANDBOX program includes 21st Century Skills workshops, technical integration and internships for our members.
Educational Training Program
Sandbox
Tools for the 21st Century
A crucial component in Sandbox is to engage with the tools of the 21st Century.
The purpose is to integrate technology from the stages of conceptualization of a project, and to be able to generate an offer that is internationally renowned.
Implementing a new pedagogy based on art and technology gives the students a way into the professional field. These tools will also help diminish conducts of aggression. This will equip the students with the mechanisms they need to succeed in the labor market.
Technical integration strengthens theoretical-practical training for young people. The integration of technology and innovation seek to generate a more competitive training offer in the CCIs at a national and international level.
Arts and technology-based pedagogy (STEAM) provides youth with a route to the job market.
Our technical integration modules focused on STEAM disciplines are:
Module 01. Creative Programming
Module 02. Web Design
Module 03. Photography and Lighting
Module 04. Audiovisual creation
Module 05. Electronic junk
Module 06. Sound creation
Module 07. 3D Art and Scenery Creation
Module 08. Creative Sketches Online
Module 09. Mapping
Module 10. Lost in Space
Module 11. Virtual Reality
Module 12. MoCap Motion Capture
Module 13. Robotic tinkering
Module 14. Augmented Reality
Module 15. Data visualization
Module 16. Sound Design
Module 17. Mind-Machine Interfaces
Module 18. Collaborative creations
Module 19. Creating Worlds for the Metaverse
Module 20. Fashion and Technology
Module 21. Video Dance / Interactive Cinema.
Module 22. Artificial Intelligence and performance
Module 23. Video editing
Module 24. Design Thinking
Module 25. 3d design
Module 26. Creation of Podcasts
Module 27. Graphic design and image editing
Module 28. Digital Art and Blockchain
Module 29. Content for Social Networks
Module 30. Sublimation Workshop
Module 31. Wearable Electronics
Sandbox offers internship programs that give the students opportunities for practical work experience with industry professionals.
Sandbox program offers technical workshops for professionals to integrate them as future mentors.